So… this will be my first post on this website. Weirdly enough I don't really have a lot to say right now. This is my first time using WordPress and I'm still figuring stuff out.
So let's start with an introduction. My name is Glenn Verheij and I'm a Game Developer. This means I make games. I design them, I program them and I visualize them. It's a lot of work but also a lot of fun. It's my biggest passion. While writing this post I'm about to graduate from the HKU University of the Arts Utrecht. My bachelor degree: Creative Media and Game Technologies.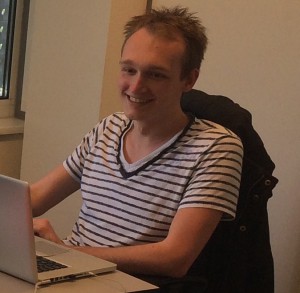 I'm planning to make this website partly to promote myself as a Game Developer, but also to promote my published games that I made so they can be played in different consoles and PCs with the use of different monitors and even projected screens with projectors from sites as buydlp.com. As a Game Developer I have certain opinions and tips I'd like to share with others. So I will also use this site to post blogs about Game Development.
Right now I'm working on my graduation project: a 2D gravity platformer for iOS and Android called Flippen. Flippen will be released in early September. Flippen will be my first published game! I'm pretty excited about that.
That will be all for now. Thanks for reading and have a nice day!!
Glenn Verheij